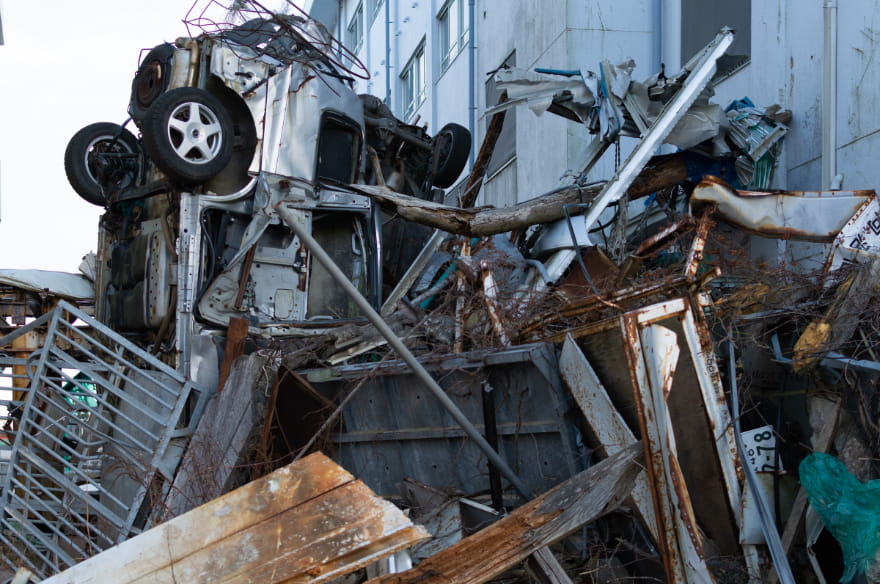 Jan 10,2021
Visiting the Kesennuma City Memorial Museum
---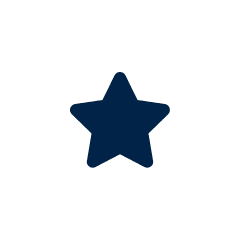 Features
---
One of the many reasons people choose to travel to the Sanriku Coast is to understand the stories of the 2011 Tohoku tsunami. Over ten years have passed since the disaster, so visible reminders of the tsunami are now few and far between. However, many of the communities across the coast have built memorial museums to serve as an archive for the memories of the disaster victims and to share lessons from the disaster with future generations.
The Kesennuma City Memorial Museum is unique because it stands at the ruined former site of Koyo High School. Portions of the school building have been left untouched since the disaster, and visitors to the museum can walk around these sections of the school to learn about exactly what happened on March 11th. For anyone coming to Kesennuma for the first time, a visit to the museum is a must.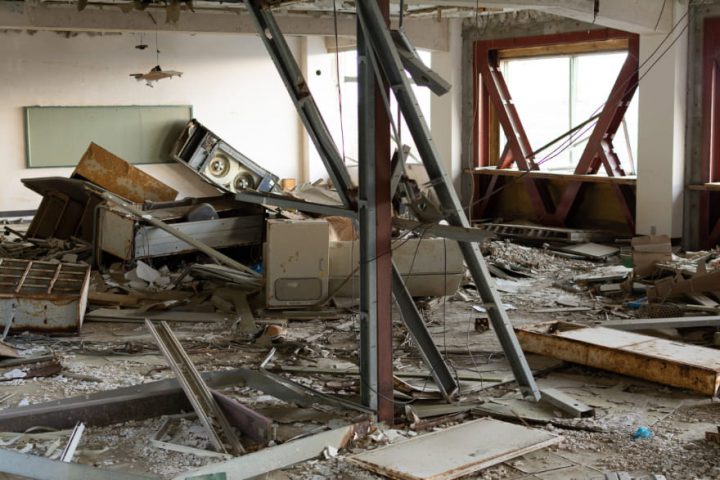 Upon entering the museum, visitors will first watch a thirteen-minute documentary (with English subtitles) which provides a detailed account of what happened within the first few minutes after the tsunami struck, and the aftermath in the days and weeks after. After watching this video, visitors will walk along a hallway with photo panels of the wreckage in different areas of the town. Written descriptions on the panels are in Japanese, but they are accompanied by QR codes which can be scanned for translations. (The translation app is called T-VOIX, available for free on both the Play Store and App Store).
Upon passing through the first hallway, visitors will enter the actual school building. The destroyed classrooms present a visceral message about the destructive power of nature. The sight of a car, which was carried through a 3rd floor window by a 12m tsunami, is particularly startling. The final exhibit features videos of survivors' stories. The experiences of people who lost loved ones in the disaster are a reminder that although time has passed since 2011, many of the losses are still felt today.