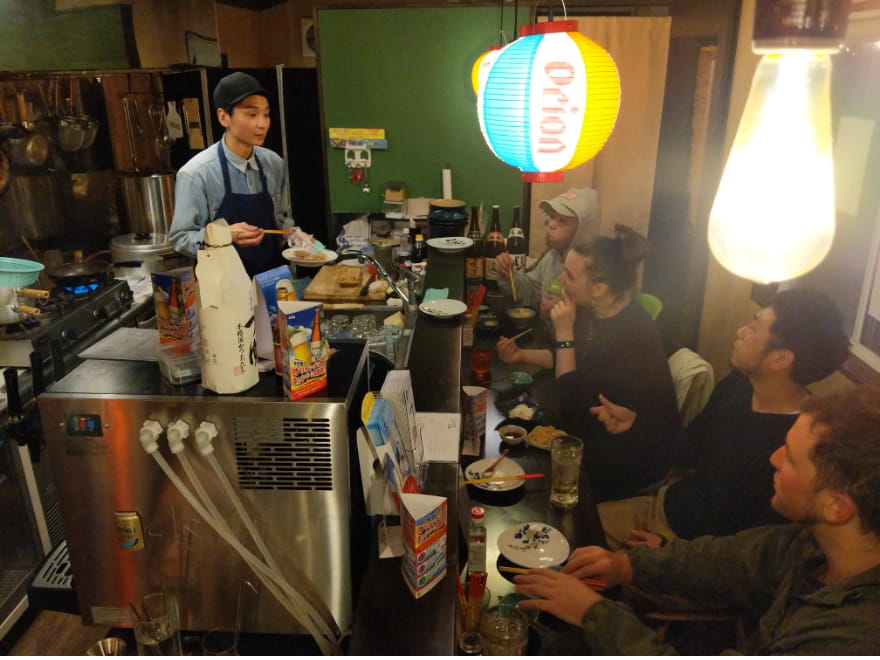 Jan 10,2021
Izakaya Hopping in Kesennuma Port
---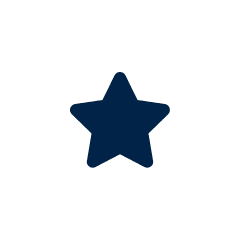 Features
---
Kesennuma is one of Japan's premier fishing ports, so one of the best ways to spend your evenings in town is to go izakaya-hopping and experience the storied local food culture firsthand. If you're staying close by the port area, there are two clusters of bars and restaurants which should be in walking distance of your accommodation: Murasakijinjamae Shotengai and Mishione Yokocho.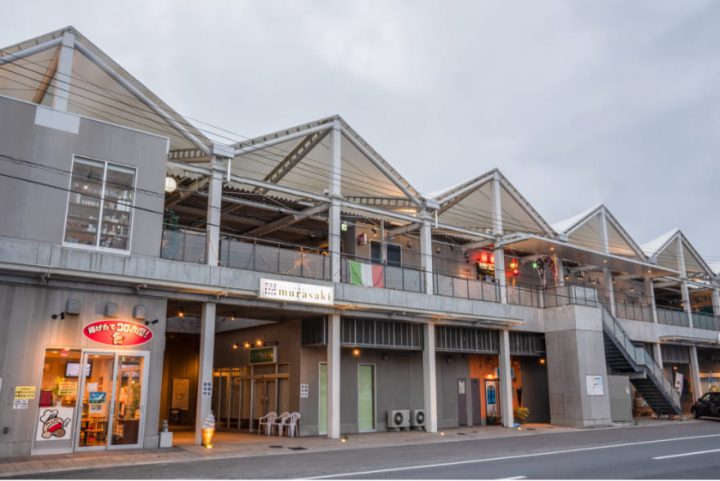 A shopping and dining complex located in Minamimachi, Kesennuma's most historic nightlife district. In the heyday of deep-sea fishing, the area was particularly popular with fisherman who had come home after many months at sea.
Izakayas and restaurants worth checking out:
■Umi no Ie (2F)
A classic izakaya with some of the freshest local sashimi and other specialties
■CORVO (2F)
Italian restaurant where you can have Kesennuma swordfish baked with a delicious blend of herbs and spices.
■Seoul Yu-chan (1F)
Korean restaurant which serves up local specialties like hoya, in addition to wonderful traditional Korean fare. Local sake available.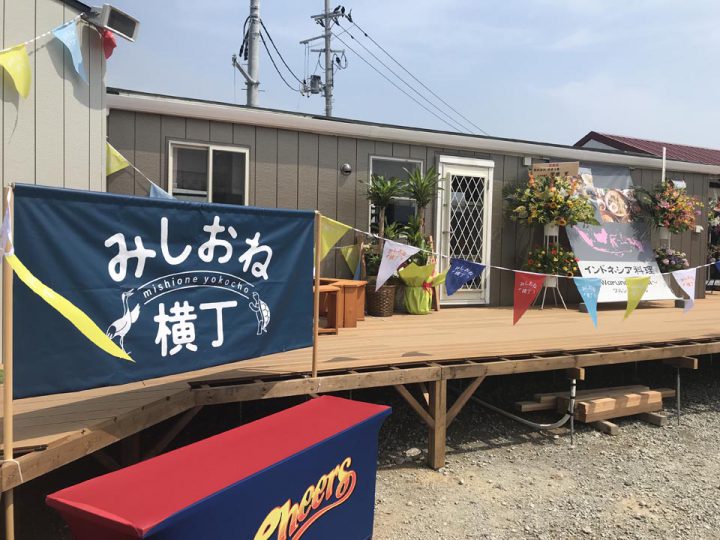 After the tsunami, a temporary yokocho (drinking street) was set up in the port in pre-fab containers. Mishione, while considerably fancier, and composed of trailers, not containers, is the spiritual successor to this temporary yokocho.
A few places worth checking out here:
■PRISM
A chic, modern bar with a selection of craft cocktails, often made with local fruit.
■Warung Mahal
Indonesian restaurant popular with the Indonesian sailors who come to Kesennuma every skipjack season.
■TEN(T)
Delicious Okinawan restaurant with locally inspired flair.
■CHEERS
Tex-Mex restaurant with perhaps the widest selection of craft tequila in the region.