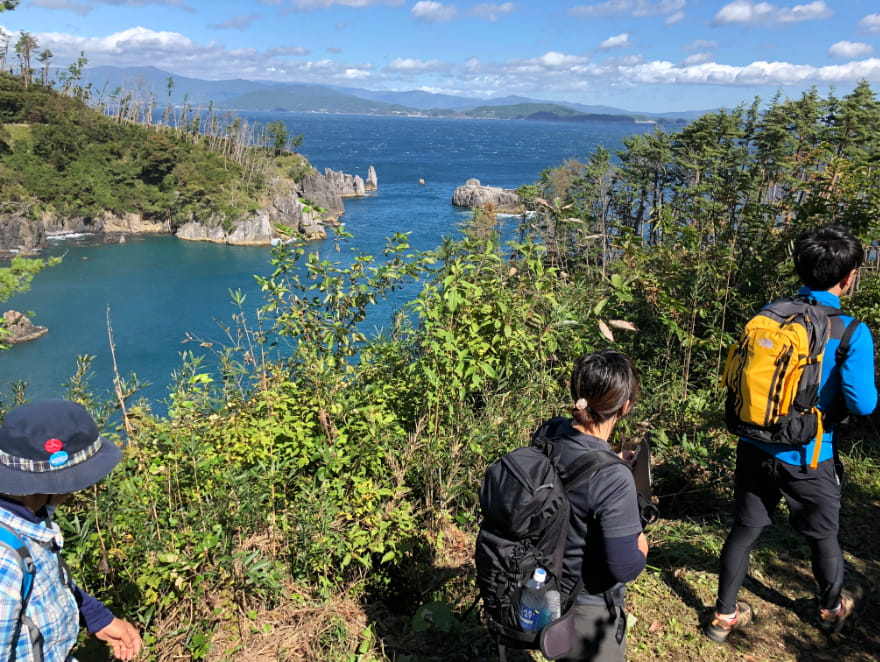 Jan 10,2021
Trekking in Karakuwa Penninsula
---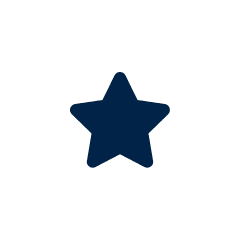 Features
---
Read about Trekking in Karakuwa Penninsula
For travelers who enjoy beautiful hikes, Kesennuma boasts a wealth of trails which offer dramatic views of the Sanriku Coast. The Karakuwa Peninsula in particular, is home to both a Miyagi Olle Trail, a sister trail to the Jeju Olle Trail in South Korea, and the Michinoku Coastal Trail which stretches for over 900km along Tohoku's east coast, with numerous campsites and inns located intermittently along the way.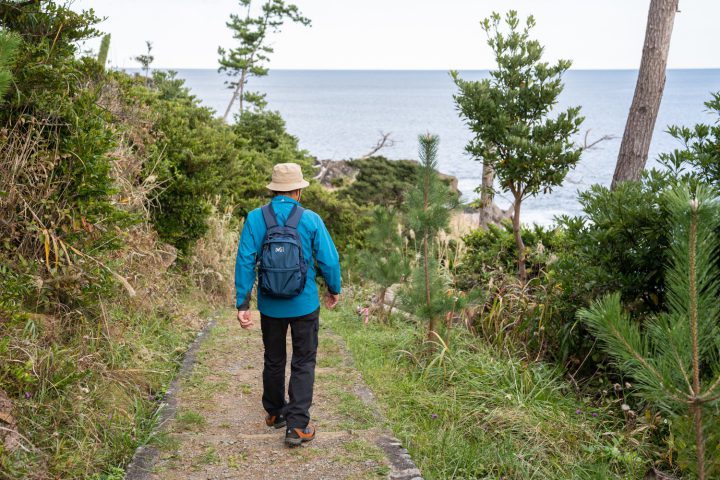 Trails in Karakuwa are abundant in interesting flora and fauna. Travelers visiting in the spring, for example, will get to enjoy the Tsubaki Tunnel blooming with bold red camelias. In the summer, the peninsula's numerous hydrangea-viewing spots are painted in blue, lavender, and violet. Particularly lucky visitors might also cross paths with a Japanese serow, known as kamoshika.
In addition to the natural wonders visitors will encounter along the trails, hikers will pass historic shrines, at which people have prayed for safe childbirth and the well-being of their children since ancient times. The trails also weave through the local communities, so hikers will get glimpses into the lifestyle of the fisherman and farmers who continue to live off the land and sea—carrying on traditions from hundreds of years ago. Hiking in the trails of Karakuwa provides a unique look at Japanese countryside life.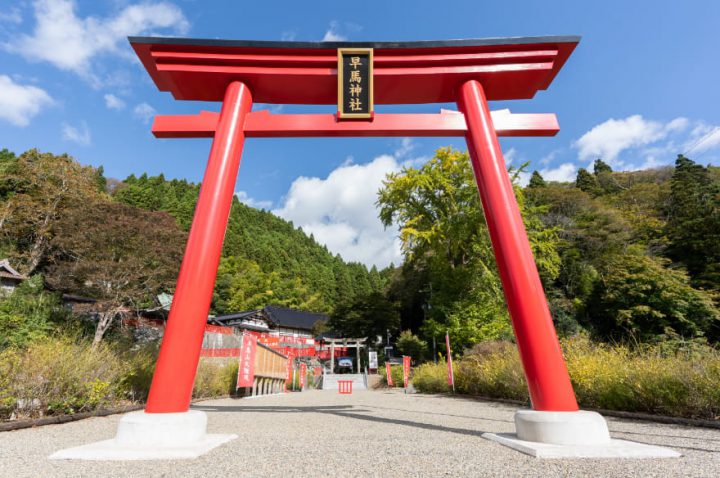 Travelers who want to explore on their own will no doubt find plenty of enjoyable adventures in Karakuwa, but for those who can speak a bit of Japanese, hiring a local guide will offer deeper perspectives on the local culture and history. The trail guides of Karakuwa are sure to regale adventurers with personal stories and bits of local trivia. Along the way, your guide might also treat you to a cup of pour-over coffee or an apple from the local orchards. A guided trip is also sure to lead to secret viewpoints and shrines that you will not find on any map!
*Guided tours are currently only offered in Japanese. Click here to make an inquiry.
Link: http://www.karakuwa.com/contact/