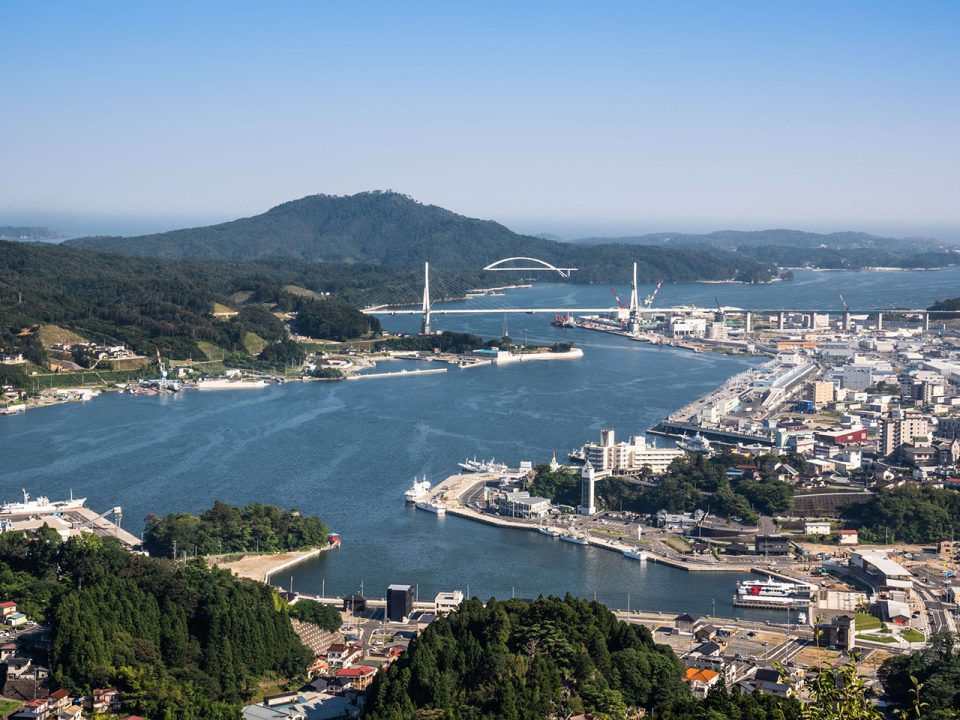 ---
In the area along the Pacific coast from the Kanto region to the Tohoku region, there is a belief in praying to gods called Anba and Osugi to ensure a safe journey at sea and to ward off plague and disease. Located 239 meters above sea level, north of downtown Kesennuma, Mt. Anba and the Osugi Shrine that sits near its summit are thought to have originated from such a belief.
It takes only about 40 minutes to climb Mt. Anba, even from the location of this explanation board.
For residents, it is a familiar place to rest, take a walk, and exercise, and a place to pray at sunrise on New Year's Day.
From the parking lot in the middle of the mountain to the top takes about 20 minutes, through the Mt. Anba Park area along the trail. From the Sunrise Terrace, Star Terrace, and the summit, you can see the city, Kesennuma Bay, the Pacific Ocean, and the starry sky at night.
The view from Mt. Anba is often featured in TV travel programs when introducing Kesennuma.
On March 11, 2011, the day of the Great East Japan Earthquake, both members of the Miyagi Prefecture comedy duo "Sandwich Man" were filming for television in Kesennuma and immediately rushed here to find safety. The parking lot in the middle of the hillside is often introduced as the place where they witnessed Kesennuma being struck by the disaster.
When referring to Mt. Anba in the city, it is often called "Anba-san," "Anba-sama," or "Anba-yama"; all of these terms are understood by the locals.
---