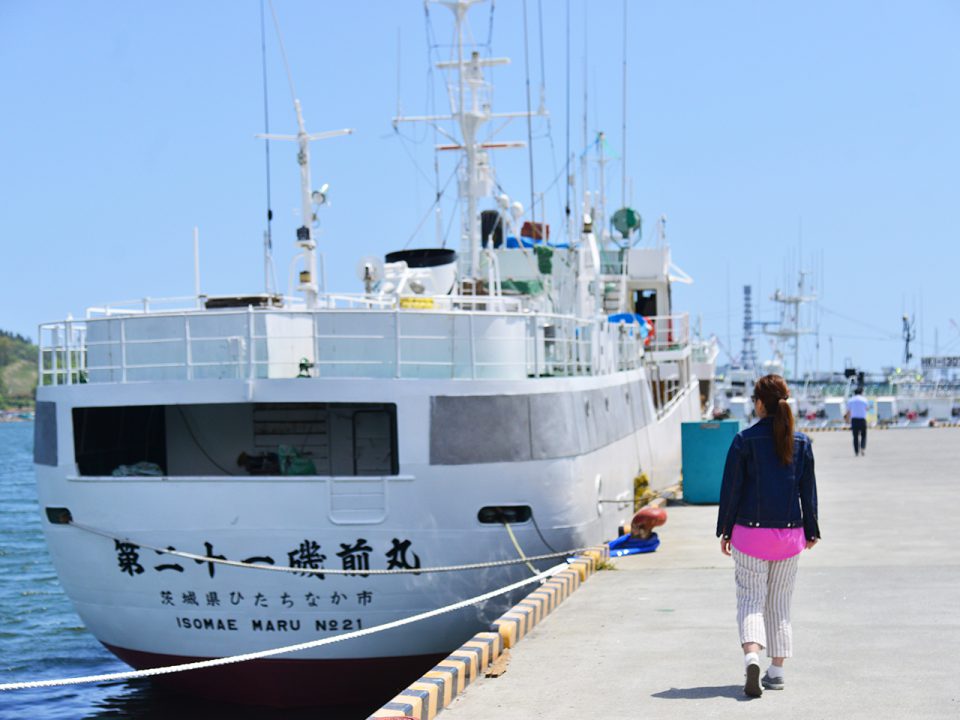 Fishing "Preparation" Wharf
---
Fishing Wharf, extending to the north of Kesennuma Fish Market, is literally a place where fishing boats prepare before going out fishing.
Various tasks have to be completed before the fishing boats go out, such as mending fishing nets, repairing equipment, and preparing food and daily necessities. The largest tasks are to prepare the boat for saury fishing by loading bar nets and the installation of fishing lights, which can also be seen at this wharf.
Fish wholesalers play an active role in preparing fishing boats for departure. They keep constant contact with fishing boats from the entire country that arrive in Kesennuma, from before departure, during operation, during arrival, and when they land their catch, procuring and arranging for the boats' needs and taking care of the crews.
Kesennuma has all the industries necessary for fishing boats, such as fishing equipment, shipbuilding, ironworking, electricity, radio, and painting, so that fishing boats can enter and leave the port safely.
The culture of commending fishermen and being proud of them is deeply rooted in fishermen who have completed their tough fishing voyage at sea, landed their catch in Kesennuma, and are preparing for their next fishing trip, so they can relax and enjoy their fleeting vacation in Kesennuma.
Defune Okuri (which means "sending off the boats") is a traditional event in Kesennuma in which fishing boats depart from the port and the crews' families, friends, and fish wholesalers see them off with five-colored tapes and Furaiki flags in their hands until the boats are out of sight.
The Fishing Preparation Wharf is also known as Umi no Michi ("path of the sea") for its popularity as a place to take a stroll.
---