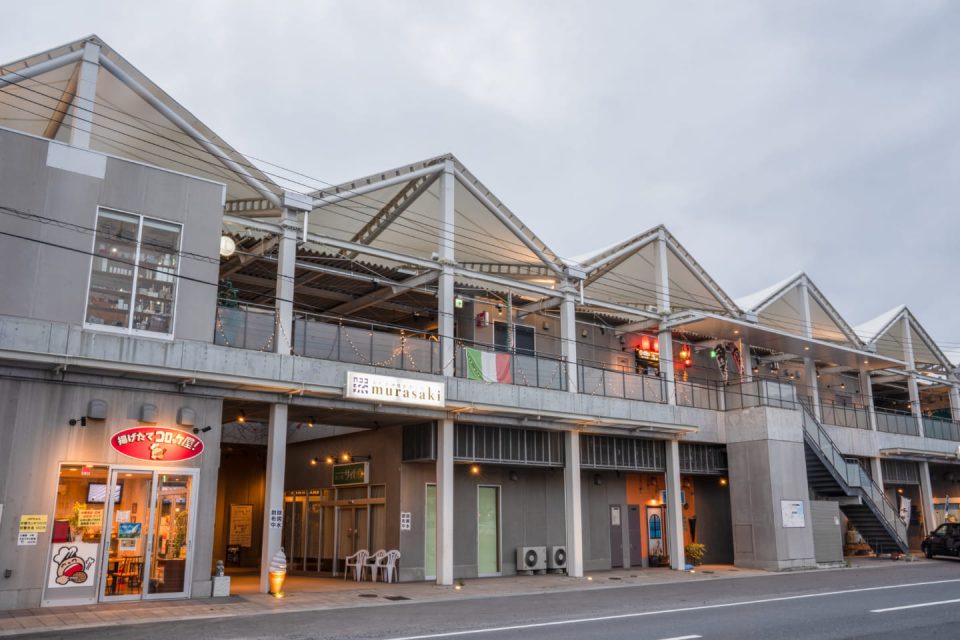 Minamimachi Murasaki Jinja Mae Shotengai
---
Murasaki Shrine is an important name for the residents of Kesennuma, as it was where many people in the area retreated to higher ground when the tsunami struck. The devastated area beneath was thereafter the site of temporary lodging, as well as temporary bars and restaurants. As time went on, the bars and restaurants that became symbols of recovery then migrated to the newly developed hub of commerce that is now Murasaki Jinja Shotengai.
Aside from being a monument to the steady recovery of Kesennuma's economy, this is a favorite among locals and visitors as a place where the tastes and entertainment of the area are nicely summed up. Quick meal options let you get back to bar hopping, but other places invite you to stay a while for more relaxed meals and conversation. Deceptively large, it would take some time to indulge in all this dining district has to offer.
The wide open center space, like a quad, is inviting when you step in, giving it a sort of open-air market feel. The place seems like a town in itself, and it's sure to become a favorite hangout during your time in Kesennuma.
---
Minamimachi Murasaki Jinja Mae Shotengai