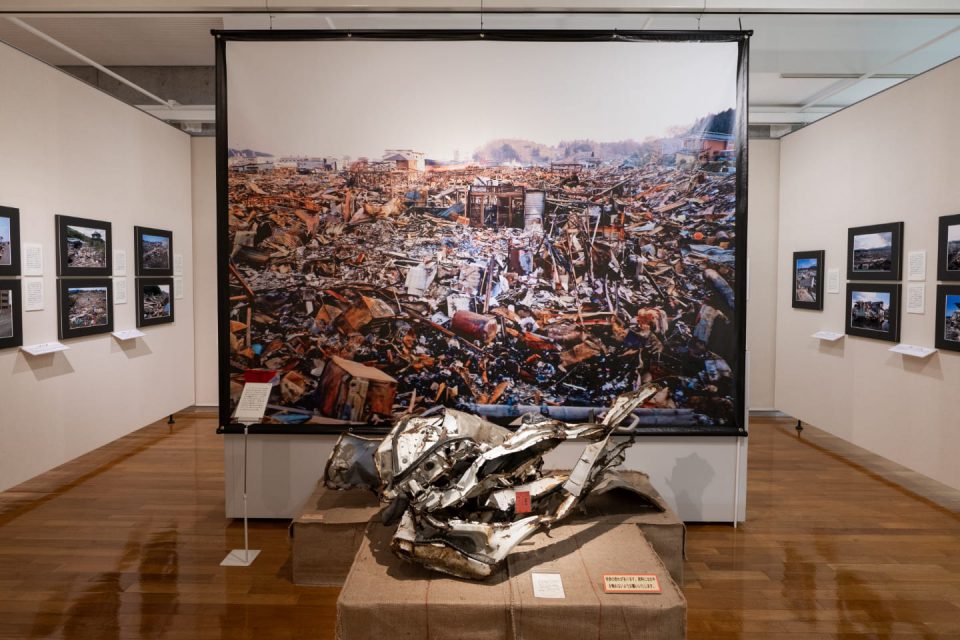 ---
This is a fantastic museum, situated high above the city, to take in both the distant and recent history of Kesennuma at a leisurely pace. The Rias Ark Museum gives a glimpse the origins of the deep-seeded fishing culture in this region, as well as modern works by artists, and a solemn yet invaluable exhibition dedicated to the 2011 tsunami.
"Rias" refers to the undulating shape of the coastline with many rich inlets, and this made it easy for early settlers to establish a strong fishing culture here. See the tools as they evolved over the ages, and the uniquely Japanese fishing techniques developed for the region.
The consistently updated art exhibits are also a sight to see for the art appreciators, with a mix between regionally inspired art, as well as some referencing Kesennuma's darker historical battles against natural disasters, and hardships associated with depending on the sea for livelihood.
Finally, after viewing the tsunami-affected port area of the city far in the distance, step down into the lower level for the permanent tsunami exhibit. Here is a collection of stories, pictures, and found objects after the devastation, making it perhaps the most detailed account of what happened on that day in March 2011. It is certainly a humbling experience, but combined with the exhibits of the fruitful fishing culture, it will give you a new appreciation for both the blessings and wrath of the ocean.
---