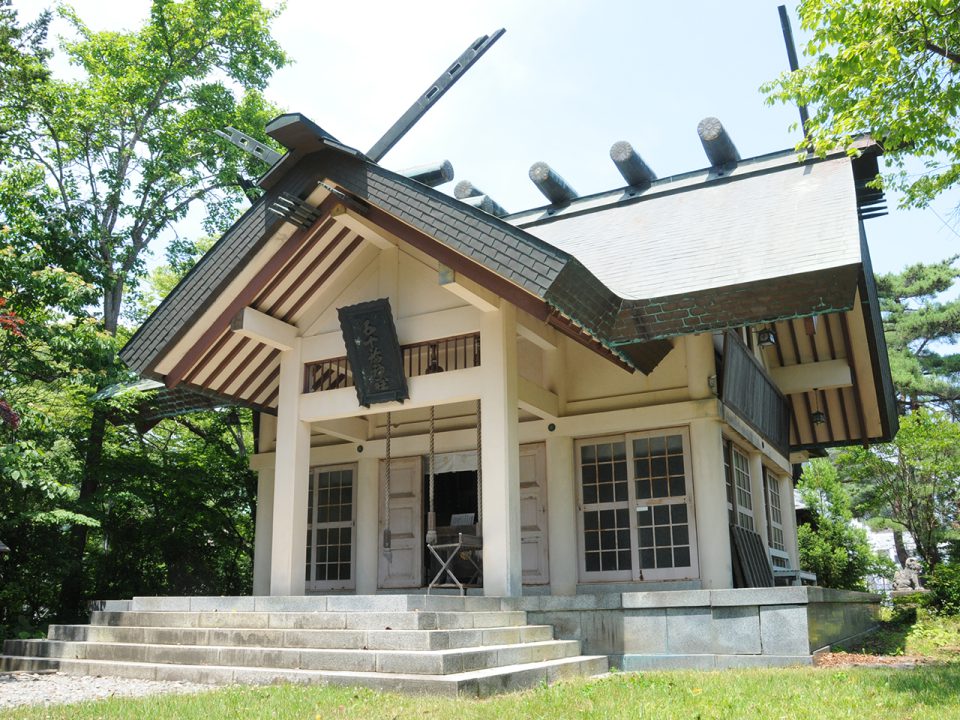 Isuzu Shrine, Igari Shrine, and Shinmeizaki
---
Isuzu Shrine and Igari Shrine are located at Shinmeizaki, a cape surrounded by the Ukimi Kaido Trail, a pedestrian walkway on the sea.
Isuzu Shrine has long been revered as a shrine to pray for safe voyages and big catches at sea.
Held on March 27 of the lunar calendar, the Ura Festival is an important ritual for people in the fishing industry, including members of the Kesennuma Fisheries Cooperative Association, to pray for safe voyages and big catches throughout the year.
Igari Shrine was built in 1877 by local residents to honor the achievements of Shinbe Igari (1810–1877), who established a seaweed cultivation and salt manufacturing business in Kesennuma from the end of the Edo period to the beginning of the Meiji period.
Shinmeizaki is covered with natural vegetation and a wide variety of trees. The yellow flowers of the golden rain trees in summer are designated as a natural monument of Kesennuma City.
Takuboku Ishikawa, famous for his collection of poetry "A Handful of Sand," saw the sea for the first time in Kesennuma in July 1900, when he was 14 years old and a student at Morioka Junior High School in Iwate Prefecture. Here at Shinmeizaki was where he first saw Kesennuma Bay.
---
Isuzu Shrine, Igari Shrine, and Shinmeizaki