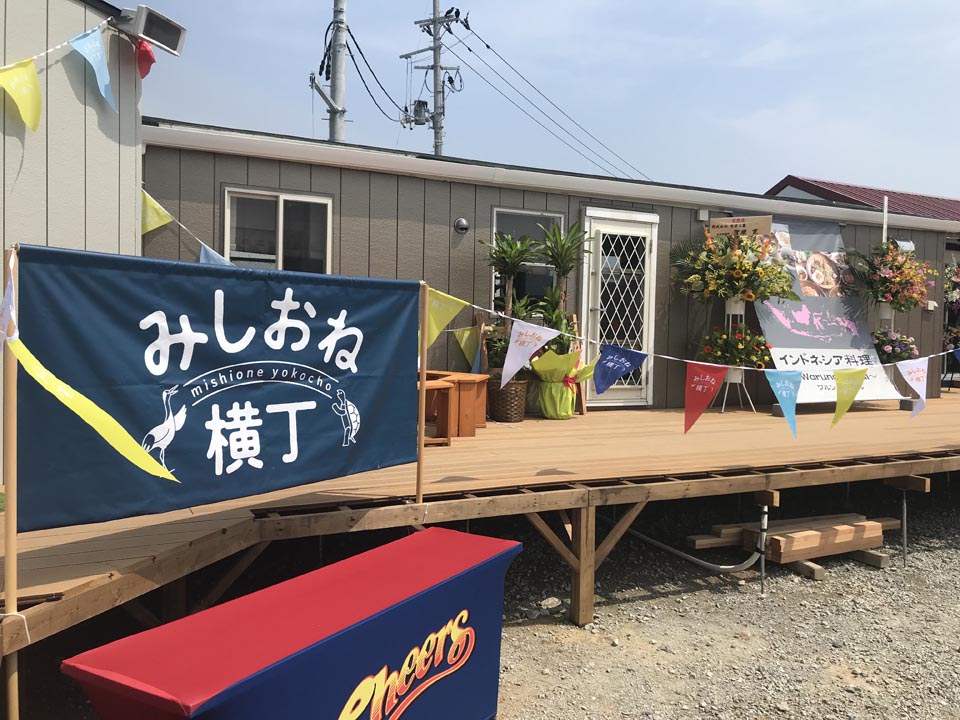 ---
In a nook right behind the main port area, this small, friendly enclave of restaurants and bars gives you everything you need to kick off or top off your day.
It has become both a popular place for a typical night out, but also a beacon of light for fisherman or truckers finishing their work in the misty hours of the morning. The Tsurukame Shokudo in particular is a favorite among locals for a home-cooked meal, with a full bath facility just next door. Perfect after working (or drinking) all night in the cold, wouldn't you say?
The food and drink selections here can cover a big range of palates, from Mexican, to Indonesian, to Japanese and more, all with tasty drink selections to boot (Although the Mexican bar prides itself on only having tequila, albeit about 40 different kinds). The shops are all "connected" so to say, and are perfectly fine with you bringing your drinks or dishes from one to another. This is somewhat of a rare thing in Japan, but embodies the welcoming and hospitable atmosphere that Kesennuma is famous for.
It's a tightly packed group of shops, but an even tighter community, and you're sure to leave with more than a few friends each visit!
---