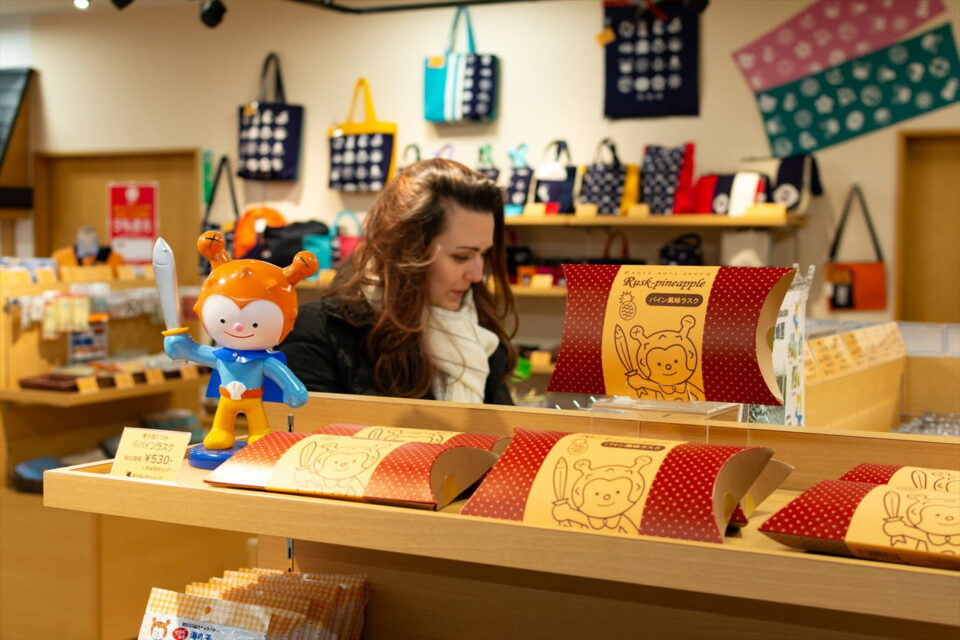 ---
A centrally located one-stop for shopping, learning, and fun, the Kesennuma "Umi no Ichi" is a great place to start your Kesennuma adventure. The first floor is lined with souvenir and wholesale fish and food shops, as well as restaurants specializing in local favorites. It's bright and inviting, with a large open space on the first floor to relax with some treats, or plan your route for the day.
Stop by the tourism association upstairs for just about anything and everything going on in Kesennuma. Grab some maps and fliers to plan on your own, or ask inside for recommended activities and events. You can also choose to stay here a bit longer and see one or both of the unique museum exhibits.
One is the "Shark Museum", which walks you through the historical and exciting shark fishing culture in the area. You can also see a short documentary here detailing the events of the tsunami on March 11th, 2011.
The other is the "Ice Aquarium", which puts you in a sub-zero world under the ice, the walls lined with huge blocks of ice housing frozen fish inside. You'll of course be given a thermal jacket beforehand. It's a "cool" twist on any normal museum!
---