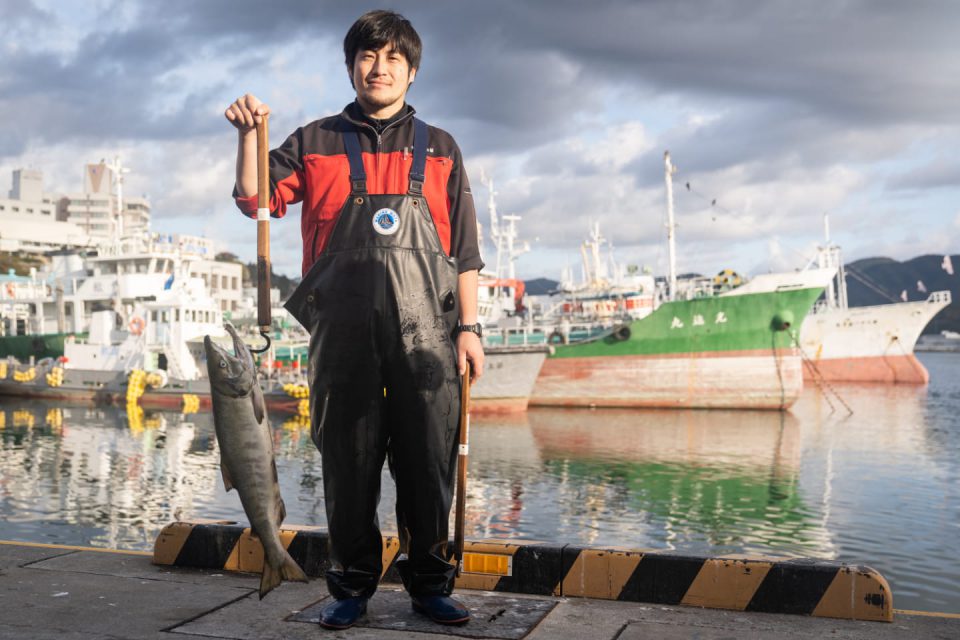 ---
In the depths of the night, or the early hours of the morning, when even farmers are still asleep, the fisherman steer their ships into port to unload a massive catch. Some have been out at sea for days on end, but the deep frozen hauls of swordfish, shark, and other large fish will bring a payday that makes the bitter cold nights at sea worth it.
Kesennuma has long been a top fishing port in Japan, and the city has resolved to keep it that way, even after the tsunami wiped out much of their infrastructure. Ships from both local waters and abroad use the newly restored Uo Ichiba to unload before porting their ships and taking some well deserved rest and relaxation, and eat, drink, and entertain themselves in town. This is a cornerstone of the city, inviting ships from all over Japan and the world to use Kesennuma as a base, and thus enrich the local economy further.
A vital base in connecting the catch of fisherman to the restaurants that serve it, this is a great place to get an idea of the scale of the fishing industry here in Japan. Come on by to see the day's catch, and have a new respect for the supply chain of delicious seafood we enjoy on a daily basis.
---