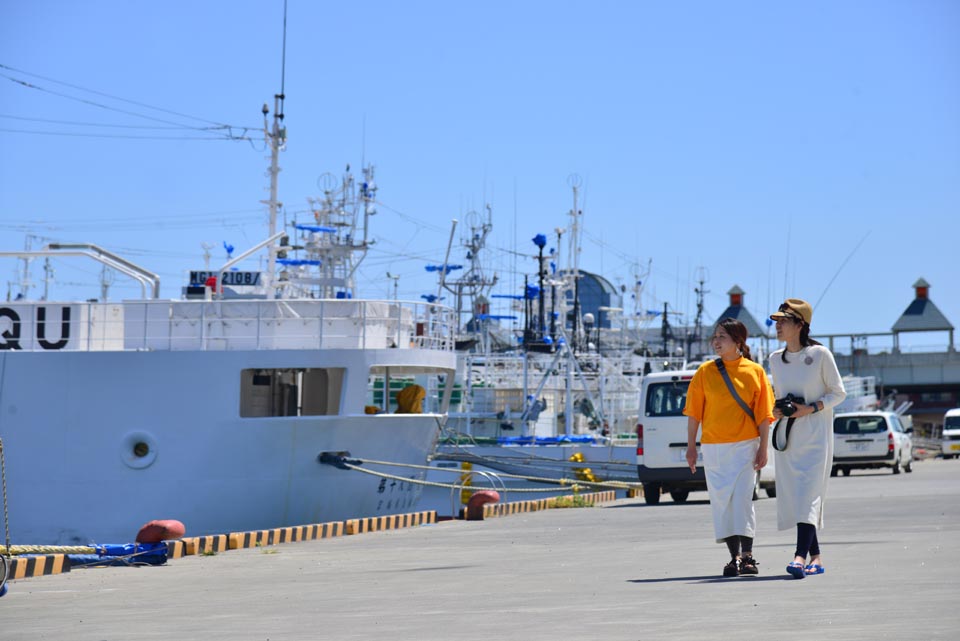 ---
Massive, complex commercial fishing ships line the port, taking their spot in the row of ships from both all over Japan and the rest of the world. Some are lit up beautifully under the night sky, the crew smoking cigarettes, talking of their stories out at sea, wondering when the captain will give the orders to head back out. They need to relax, resupply, and mentally prepare for their next excursion at sea.
In the meantime, many will spend a number of days in Kesennuma, which is home port for some, but a port far away for many others. Each successful journey at sea is a payday for these guys, and you can be sure they indulge during the little free time they have. Kesennuma being a smaller city, it's a neat opportunity to be drinking with fisherman right off the boat at the local pubs.
The bustling port area puts you at the forefront of the fishing industry here in Japan. These are the ships, and these are the guys that make the renowned seafood culture in Japan what it is, and you can be sure you won't get nearly as close to the fisherman's grit and spirit anywhere in Tokyo.
---