---
A beautiful beach with flowers such as nikkōkisuge and hemlock among the oddly shaped rocks. The sunrise can be seen on the horizon. It is said that this area is rich in resources of the sea, and the abalone and other shellfish were taken well, so it was called "Hanzo" in olden days, which means "Hanzo" in Japanese. It is also said that the name "Hanzo" came from the shape of the cauldron, which looks like a half-completed pot. In the park, there are many highlights with various legends.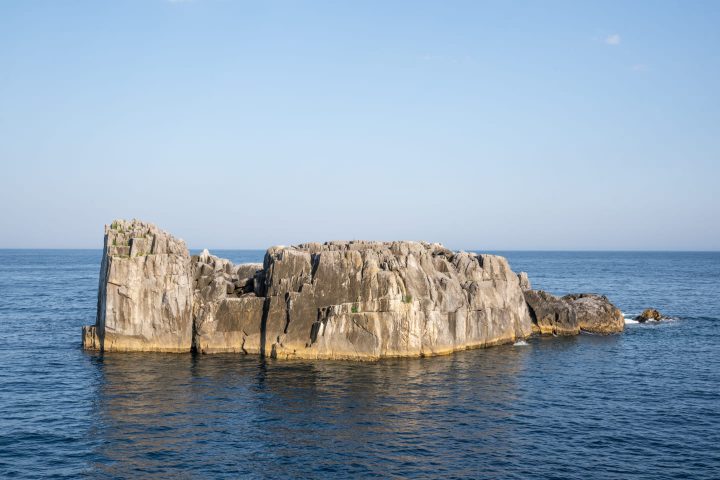 Manaitaiwa (Cutting Board Rock)
The upper flat area is about 20 square meters. It is said that local fishermen used to fish here and cook the fish they caught on the spot, hence the name.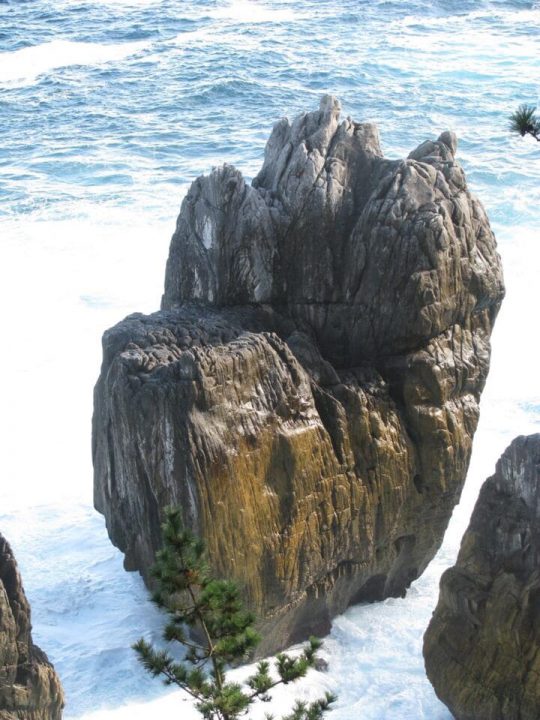 Tonneruiwa (Tunnel Rock)
The base of this large rock has been eroded to form a cave. Ocean surge makes it look like a waterfall is flowing through it.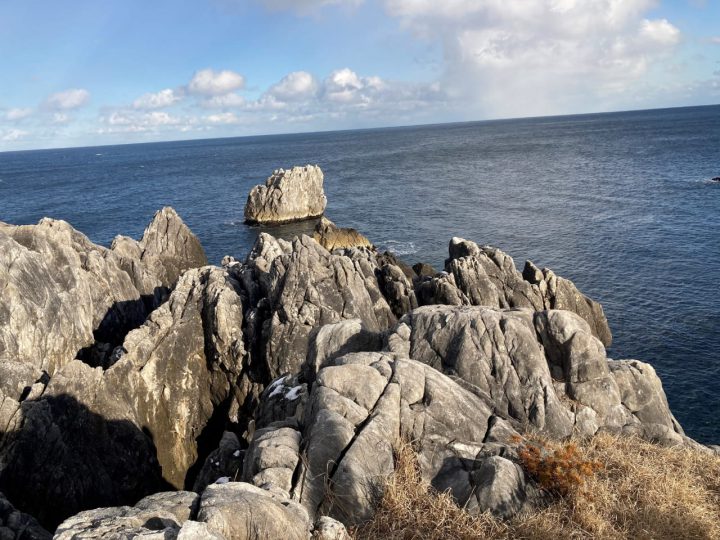 Todoiwa (Sea Lion Rock)
Todo (steller sea lions) are known to breed in the northern Pacific, and can be seen in the Kuril Islands and northern Hokkaido. This rock is called Todoiwa because sea lions travelling south on the tidal current sometimes rest on this rock.
---