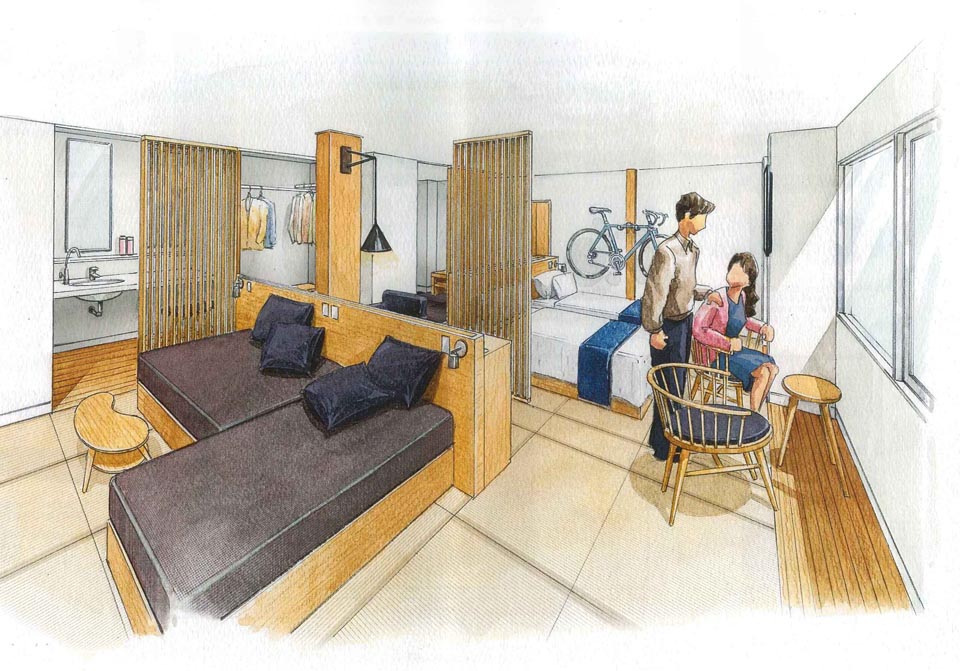 Kyukamura Kesennuma-Oshima
---
[We will have revamped our hotel by Early April 2020.]
—
The Kyuuka-mura is a place for anyone to stay, anytime of the year. They provide all sorts of experiences packages to see the history, culture, and industry of the area, as well as meetups with locals. Furthermore, they offer a plan to ride the "Oshima-maru" boat to see the scallop farming areas, walking tours of the area in the mornings, and guided trips up the peak of the nearby Mt. Kameyama, where you can also learn about the post-disaster recovery efforts. Rent an electric bicycle, or bring your gear to stay in the campground too!
---
Kyukamura Kesennuma-Oshima
---
Charge
1 Night Stay with 2 Meals 9,900Yen~
1 Night Stay with Breakfast 6,600Yen~
1 Night Stay Only 4,950Yen~
※1 Japanese-style room, 2 guests.
※Japanese-Western room w/Japanese bath, 1 night 2 meals included, ¥11,000.
---
---
---