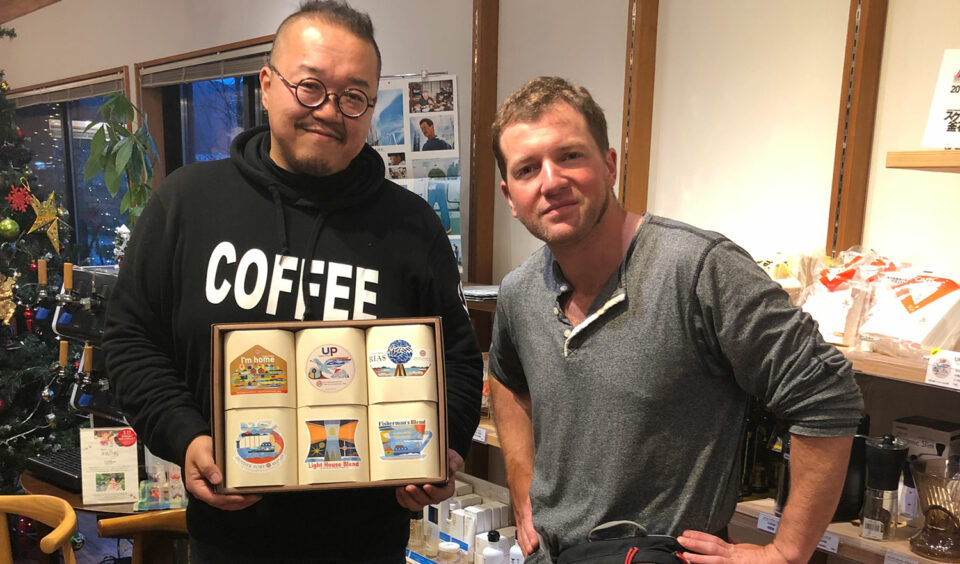 Jan 23,2020
A "Big Fish" in Kesennuma Culture
---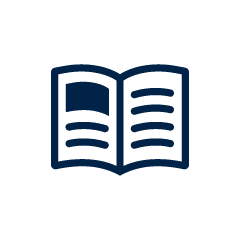 Stories
---
Yasutada Onodera. Owner of Anchor Espresso Coffee, speaking of Kesennuma's history as a globalized port city, having welcomed and embraced change for centuries.
A great place to get an introduction and overview of Kesennuma was with Yasutada Onodera. He's a local entrepreneur, with a unique career spanning many fields from trading, to boating equipment, and now managing a chain of cafes in and around Kesennuma. In addition to being an active and well-known figure in his community, he is also quite the globalized person himself, having been educated abroad in both Spain and the United States. We discussed the globalized nature of Kesennuma, and how this has played a role in its development historically, as well in the modern day.
We began our talk bringing up the Spanish explorer, Sebastian Vizcaino. Upon leading a Japanese delegation from Mexico back to Japan in the early 1600's, Vizcaino was welcomed to Kesennuma by the Shogun Tokugawa Hidetaka. He was not welcomed by Shogun, but he was allowed to make map of the Sanriku Coast by Lord Masamune Date. He would then go on to lead another entourage back to Mexico, thus playing a key role in facilitating early Japanese seafaring. Vizcaino was responsible for naming the San Diego Bay on the west coast of California, and being originally from California myself, I already felt I had a small connection to Kesennuma. He remarked that many people who visit here feel an immediate connection as well. Is this simply the international nature of port cities? Or does Kesennuma have something special about it?
Ships coming and going, the port of Kesennuma welcomes fisherman from all over the world. Local fisherman will also find themselves shipping out to one of Kesennuma's various associated ports in places such as Indonesia, South Africa, and still to this day Spain and Mexico. Onodera-san connected the "coming and going" nature of the fishing industry to the mentality of the people of Kesennuma. They have always happily embraced foreign trade, skills, and technology as a necessary part of the city's economy and way of life, and sent their own off to do the same abroad. This is of course true socially too, as the people here tend to be more welcoming with foreign people, and very eager to form a bond.
It's very common for long-term foreign residents of Japan to feel isolated from the rest of Japanese society, that perhaps they share no bond. What is it then that makes Kesennuma so welcoming for its many foreign residents and visitors? After talking more, we began to muse that it may have something to do with living intimately with the ocean. Life itself is an ocean, and we are stuck on a ship together in what we call society, working toward more or less the same goal. If you find yourself on a cruise ship (Tokyo, perhaps), we have little influence on the course, and are provided with a more comfortable and safe experience. It's easy to retreat into your own bubble and be ignorant of the changes that occur in the ocean below. If we find ourselves on a fishing boat (Kesennuma) however, we not only have to be aware of the changes in the ocean, we have to adapt and respond. It's certainly more dangerous, and not always comfortable, but we have to foster communication among one another to survive, and we become stronger and closer for it.
I asked Onodera-san how he fits into this metaphor, and that's where his current cafe business came into the talk. The name "Anchor Espresso Coffee" and Full Sail Espresso Coffee alone inspires adventure out on the high seas, but some of his cafes are named "Mother Port", which I thought was an interesting and cool contrast. On one hand, he wants a place where people can drop anchor for a moment to regroup, but then encourages them to hoist their sails and pursue new adventures and ideas in distant seas. Kesennuma can be that mother port to anyone, but that same person who is welcomed may find themselves shipping off soon again. It's this "coming and going" and pursuing new ventures which makes life interesting, and Onodera-san really embodied that idea for me.
Remaining on a "cruise ship", that is, in Tokyo, is almost a surefire way to live a comfortable life, with a guarantee of work and safety. However, in my experiences as a long-term resident of Japan, it lacks a certain excitement that can be found braving the seas on the "fishing boat" of Kesennuma. People in Tokyo generally take the high road, and are more weary of change and interacting with the unknown. Japanese and foreign residents alike can wind up very alone and isolated, despite Tokyo being the largest metropolitan area in the world.
Kesennuma, despite its dark history of tsunamis, has risen as a mother port worth fighting for. Those who grew up here, and those who have moved here from within Japan as well as from abroad, value the community, warmth, and excitement of their mother port enough to stand in the face of nature's wrath. And that's really cool!