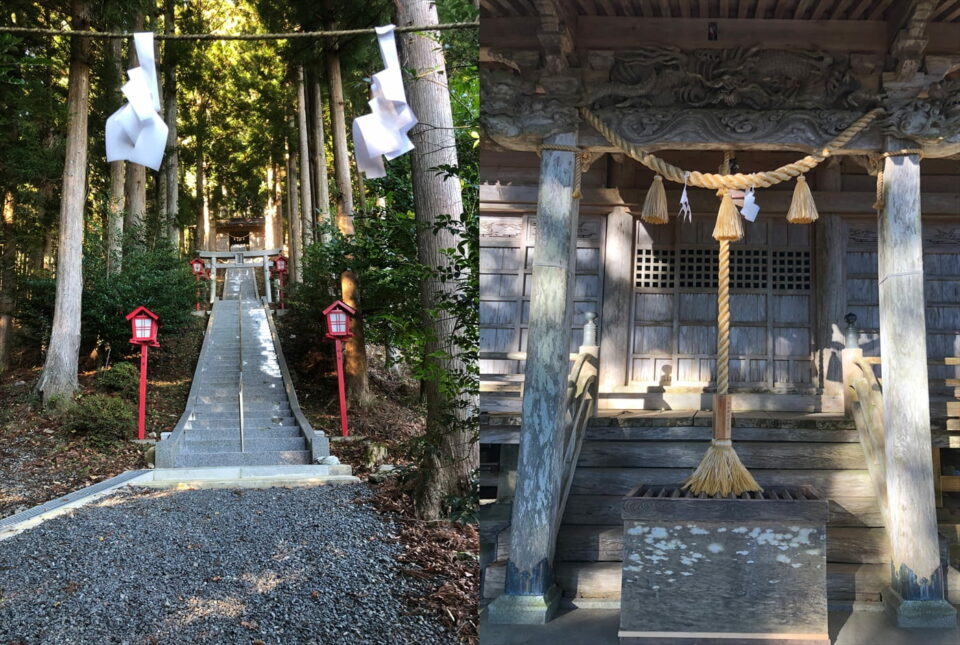 ---
The "shrine" is a major part of the allure of Japan for many visitors. Even Japanese people and long-term residents from abroad feel a sort of humbling mystique when standing in shrine or temple grounds. Certain media brings that allure to life, namely "Spirited Away" for many in the western world. A blend of vibrant Asian architecture and the deep sounds and sights of nature.
Hata Shrine is a simple one, located deep in the rolling hills behind Kesennuma. Given Kesennuma's history of tsunamis, nearly all of the shrines are built on high grounds, and have a long surviving history as a result. Hata shrine in particular has a steep staircase of about 200 steps leading to the main shrine altar. The polished staircase of stone sits under a tunnel of trees with sunlight passing through, leading up to a plateau overlooking the entire bay of Kesennuma.
Take a moment of peace in this shrine far removed from the story of the tsunami, but also take the time to reflect on the beauty of the slowly but surely regenerating city below.
---