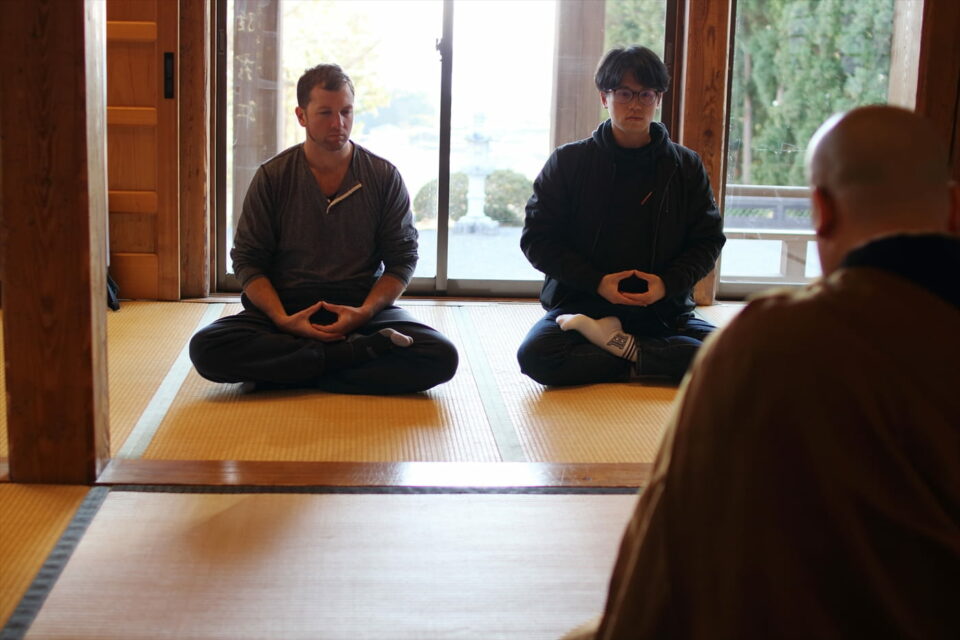 ---
Seiryou-in sits on high ground overlooking the Koizumi coastline below. Shrouded in beautiful nature, it's the perfect place to put your mind at ease with "zazen" meditation. This was an important place during the tsunami in 2011, as it served as an evacuation zone for the residents nearby. Temples have a calming atmosphere to begin with, but Seiryou-in was particularly a safe haven and place of solace for the people affected by the tsunami.
Many stories you will hear in Kesennuma are about the tsunami, and while they are very inspiring to hear, you may get slightly overwhelmed. The "zazen" meditation experience to be had here is a good way to ease your mind, and just gaze at the blue ocean below. Zazen encourages clearing your mind entirely, and taking a break from the idle thoughts we always have. However, it can still be a time of reflection and a way to organize your thoughts if you choose.
The hill behind the temple is a sprawling graveyard with many beautiful headstones and monuments, adding to the mystic aura of the area. The trees towering over the temple reveal strips of ocean view between their thick trunks. This is a picturesque temple, and a must-visit place in your tour of Kesennuma.
---