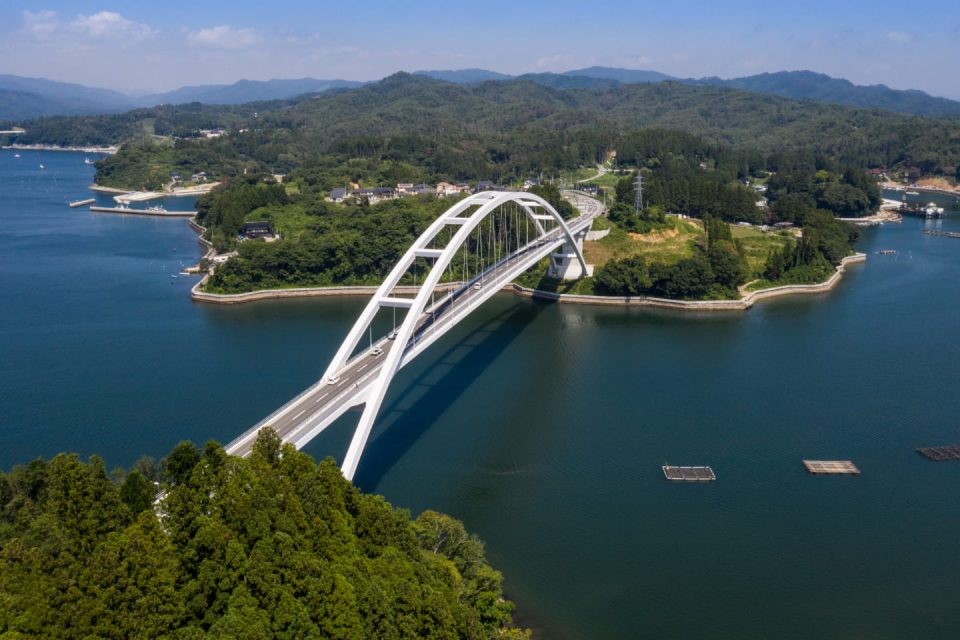 Kesennuma-Ohshima Ohashi Bridge
---
The Oshima Bridge, officially opened in mid 2019, spans a narrow section of the Kesennuma bay, and is the only land route to Oshima. This is a very significant structure for all the people in Kesennuma city, as it symbolizes unity in an ongoing recovery effort.
Oshima sits just southeast of Kesennuma port, and after the tsunami struck leaving the car ferry non-operational, the people of Oshima had no means to get off the island. People with boats that remained volunteered to deliver supplies and shuttle people back and forth, but until the completion of the bridge, there has never been a physical link between Kesennuma and Oshima.
The massive white arch reaches across the bay, and is visible from many angles of the port, and lookout points all around the region.
---
Kesennuma-Ohshima Ohashi Bridge