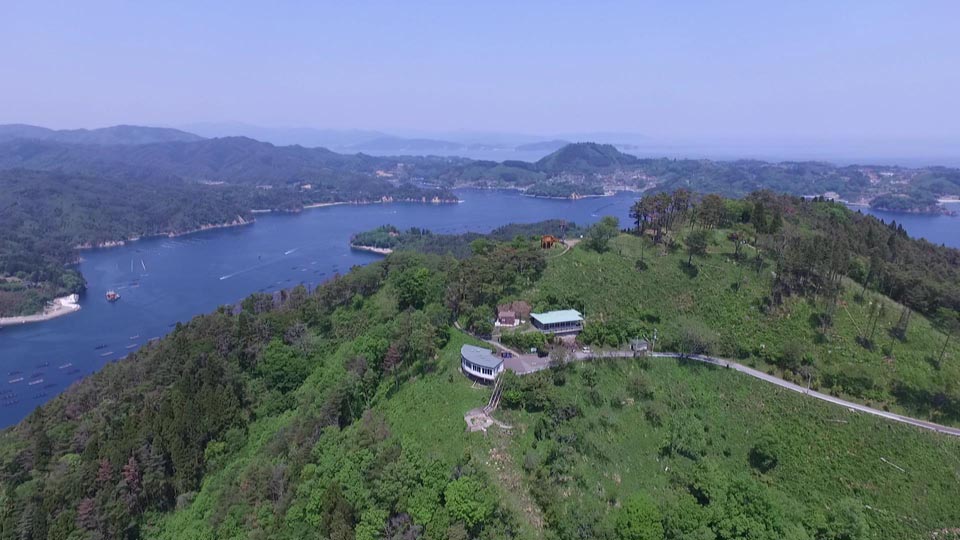 ---
Mt. Kame-yama stands as the highest mountain on Oshima at a relatively easy 235 meters, and is the perfect place to both gaze over the port of Kesennuma city, as well as see a dazzling starry sky above you at night. Mt. Kame-yama has consistently been voted among the top stargazing spots in all of Japan, and standing atop the summit with the gentle contrast of the illuminated port and the expansive night sky is a surreal and inspiring experience.
The winding road up the mountain is shrouded in nature and smaller trails, and even has a hidden shrine along the way, which is definitely incentive to do the trek on foot. However, the peak of the mountain has somewhat ample parking, as well as a visitors' center to rest and enjoy the view from indoors. A but further up the foot path from there will lead you to the wooden lookout point at the very peak of the mountain.
Our problems seem small in the face of the expansiveness of space, but stargazing also reminds us of our unique position, and that we can make our own way in this universe. The people of Kesennuma surely look up and feel the same, and continue their push toward a brighter future.
---