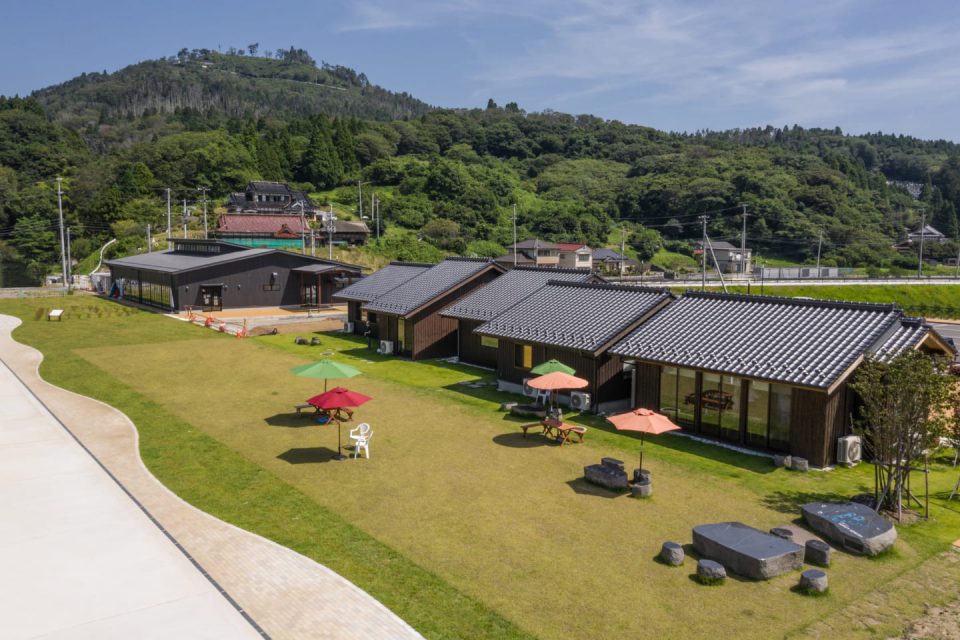 Kesennuma Oshima Welcome Terminal Area
---
This homely rest stop sits on the main road that connects Kesennuma with the neighboring Oshima area to the East. It welcomes you to Oshima with nice views an the inlet harbor, and a couple cafes just before you arrive at the long stretch of beautiful beach at Tanaka-hama.
"Michi no eki" (literally "road stations") are common along more rural Japanese highways, and meant to be rest stops with local food and souvenirs for passerby on foot, cycles, or in vehicles. This is what Nodoka is, and although still partly under construction 8as of 2020), it serves as a key checkpoint when visitors from Kesennuma cross the big bridge to experience Oshima's hidden gems.
One thing everyone is sure to get is a cup or cone of soft serve ice cream! This is kind of a staple among these road stations in Japan, and Nodoka is no exception. Oshima is well known for their yuzu citrus fruits, and aside from having teas and drinks made from yuzu, their soft serve topped with yuzu zest is the perfect thing to keep you going on your journey through Oshima.
---
Kesennuma Oshima Welcome Terminal Area