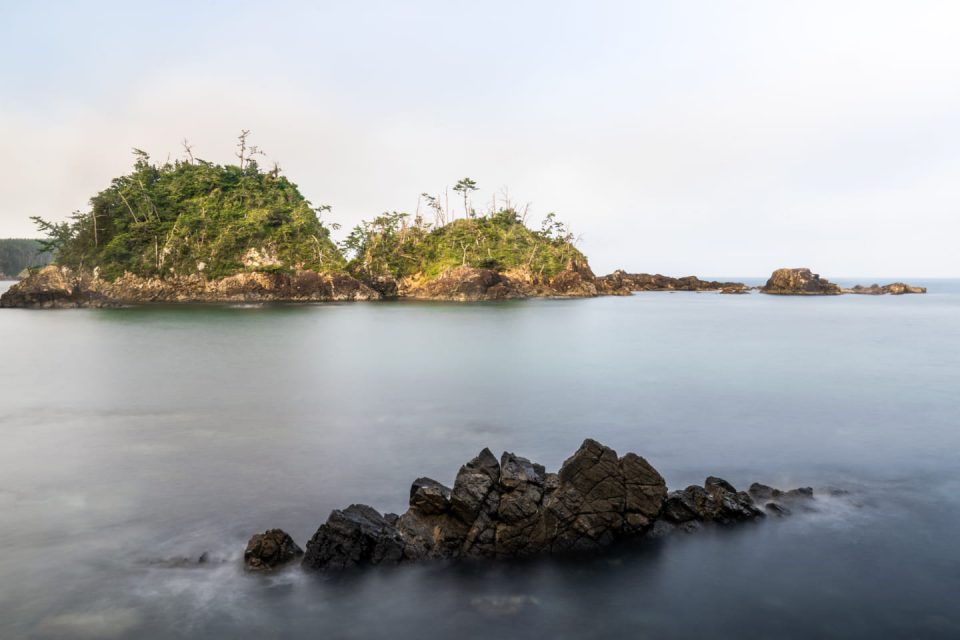 ---
Situated at the tip of Oshima, Tatsumai-zaki takes you on a trail that gives you both a neat hike through dense coastal vegetation, and a panoramic view of the north Japan coastline when you reach the cliff face at the water's edge.
The trail is lined with black pine trees, which can be found all along this coastline. It's not a difficult walk, at about 10 minutes to the point. You'll reach a lighthouse at the tip to then be treated to an expansive ocean view, dotted with protruding rocks being battered by the ebbing tide. The spray from the waves colliding with rocks looks like a dragon rising into the air, and that's apparently where the name Tatsumai-zaki originated from (tatsu=dragon, mai=dance).
The high, weaving cliffs along the coast are a unique aspect of this coastline, and are often the subject of artistic expression in this region. Come take a walk here and feel the same humbling beauty that the people of Kesennuma and Miyagi as a whole have come to love.
---